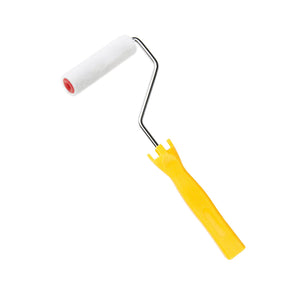 One (01) 4" Lint-Free Velour Roller with Frame.
This lint-free 4" velour roller with frame provides an exceptional smooth finish, while allowing you to paint in less time!  A must have for Fusion Mineral Paint artists!
Velour rollers are a 3mm pile. They are good for applying multiple thin coats of paint to achieve a sprayed on like finish.
For more inspiration, visit fusionmineralpaint.com